3 Plant-Based Recipes to Kickstart Your Health Journey
As we age, it becomes increasingly important to prioritize our health and well-being by choosing wholesome, nutrient-rich foods. In this blog post, we'll explore the goodness of three plant-based options: hummus, sweet potatoes, and spaghetti squash. These ingredients are not only tasty but also provide several health benefits due to their nutritional value and versatility in cooking.
Why Hummus, Sweet Potato, and Spaghetti Squash?
Hummus, a creamy dip made from chickpeas, tahini, lemon juice, and garlic, is an excellent addition to any senior's diet. It is rich in plant-based protein and dietary fiber, which promotes digestive health and helps maintain stable blood sugar levels. Hummus is also a great source of essential vitamins and minerals, such as folate, iron, and vitamin B6, which support overall well-being.
Sweet potatoes are versatile root vegetables that can be enjoyed in various ways, from savory dishes to satisfying desserts. Packed with vitamins A and C, fiber, and potassium, sweet potatoes promote healthy vision, bolster the immune system, and contribute to heart health. Their natural sweetness makes them a nutritious alternative to traditional white potatoes while offering a lower glycemic index, which aids in blood sugar control.
Replacing traditional pasta with spaghetti squash is an excellent choice for those seeking a lighter, gluten-free option. This vegetable provides a satisfying pasta-like texture and brimming with vitamins A and C, potassium, and dietary fiber, just like the sweet potato. Spaghetti squash can help manage weight, improve digestion, and boost the immune system, making it an ideal choice for seniors looking to maintain a balanced diet.
Incorporating plant-based foods like hummus, sweet potatoes, and spaghetti squash into your meals can enhance your health and vitality. These ingredients offer an array of nutrients, including vitamins, minerals, fiber, and antioxidants, which are essential for overall wellness. Now, let's dive into these recipes and savor the flavors of these plant-based culinary delights.
Hummus Wrap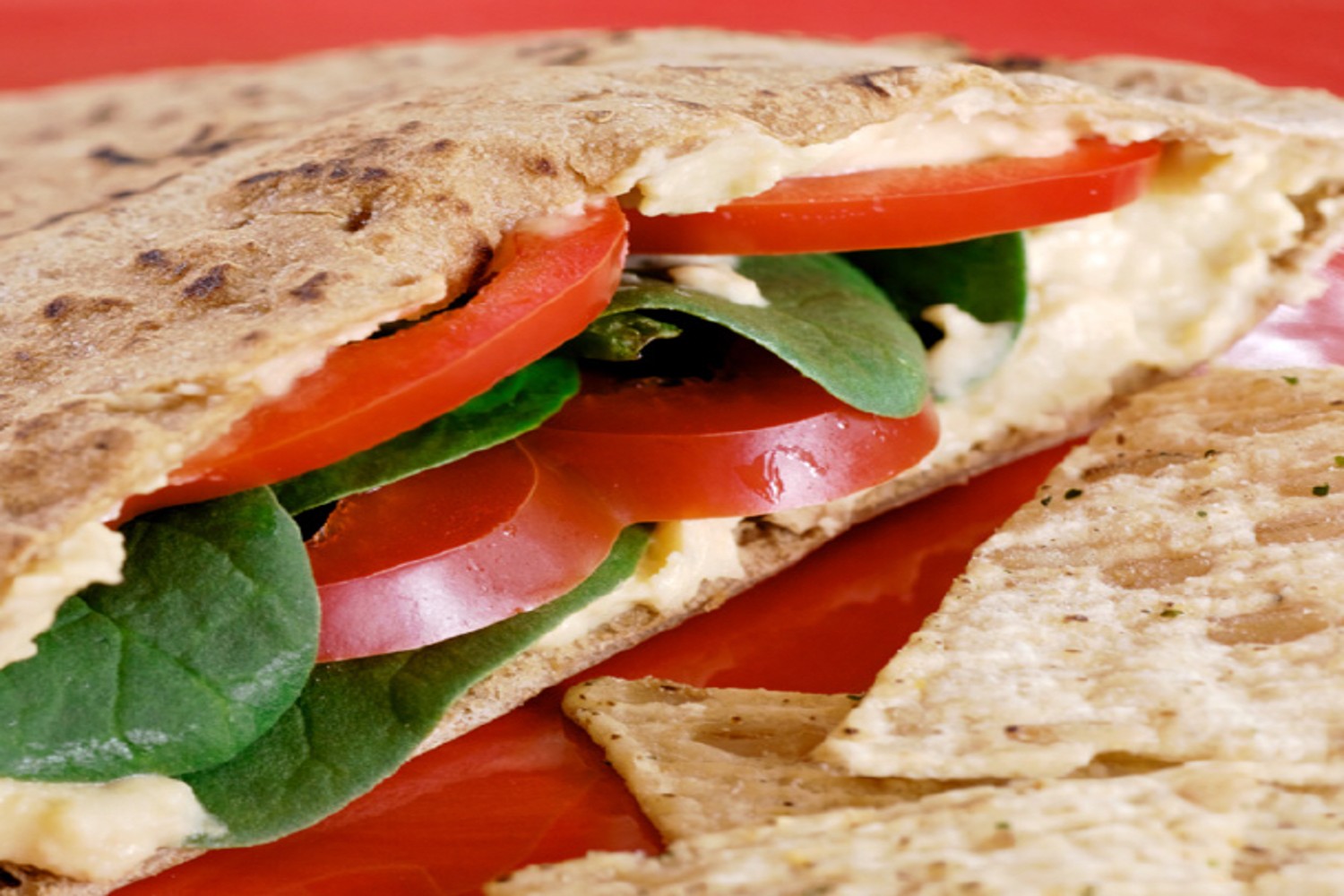 INGREDIENTS:
1 8-inch whole wheat tortilla
½ cup fresh spinach
¼ cup diced tomatoes
2 slices avocado
¼ cup hummus or
½ cup garbanzo (chickpeas) beans mashed
DIRECTIONS:
Stack the ingredients to build your own flavorful tortilla.
Sweet Potato and Veggie Hash (Serves 2)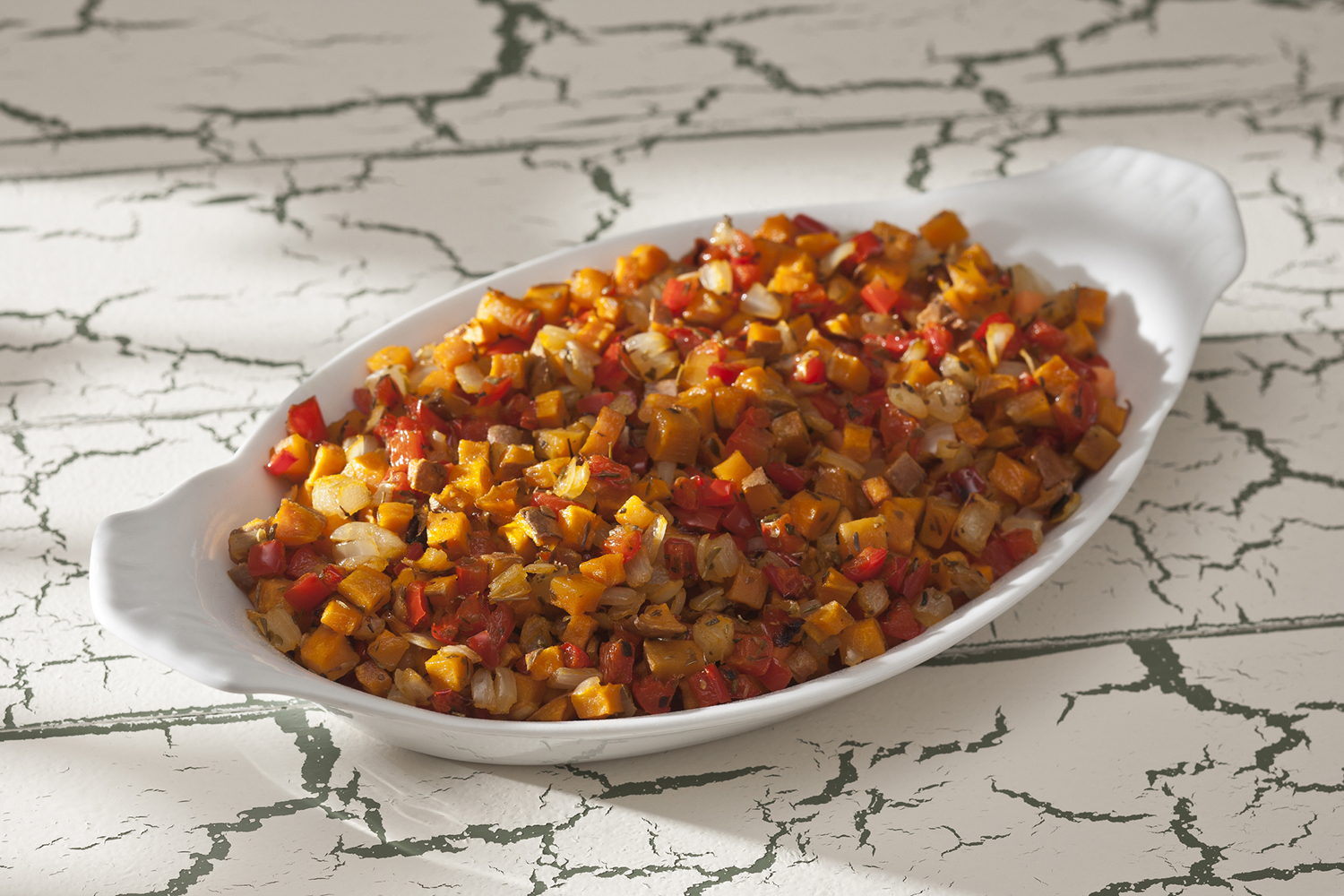 INGREDIENTS:
1 medium sweet potato (diced)
½ onion (diced)
½ chopped bell pepper (green, red, or yellow)
1 clove garlic (minced)
1 cup fresh or frozen green leafy vegetables (spinach, collard, or mustard greens)
2 teaspoons extra virgin olive oil
Pinch of pepper
DIRECTIONS:
Dice sweet potato and boil for 5-8 minutes. Remove, drain, and set aside.
Sauté onions, garlic, and peppers in 1 teaspoon of olive oil in a pan for 5-10 minutes.
Add the green vegetables and sauté for 5 minutes.
Stir in sweet potatoes. Add pepper and cook until browned.
Spaghetti Squash Pasta (Serves 4)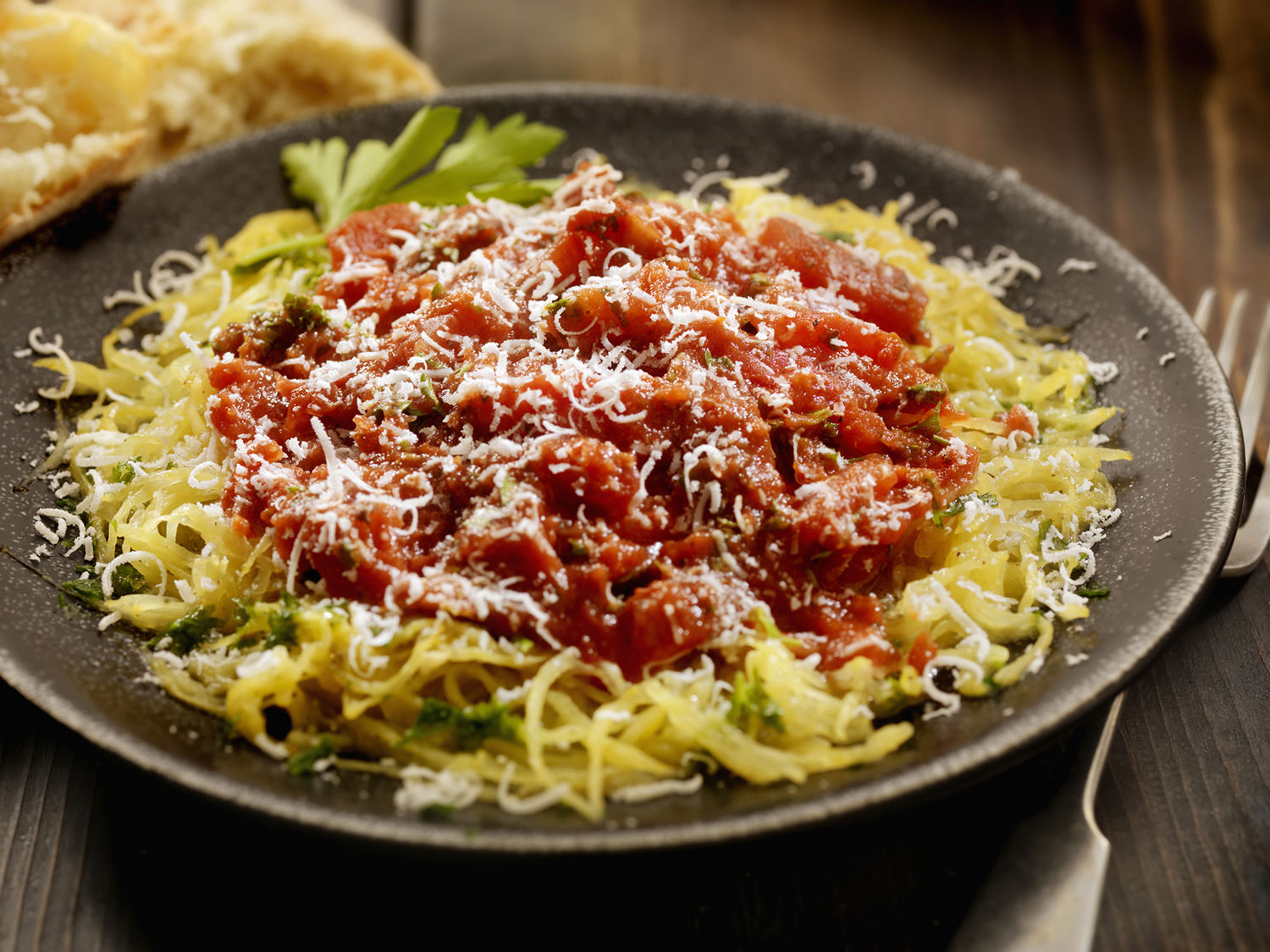 INGREDIENTS:
1 medium spaghetti squash
4 medium tomatoes (diced, no seeds)
1 yellow onion (diced)
2 cloves garlic
2-3 teaspoon basil
1 tablespoon olive oil
¼ cup low sodium olives (optional)
Pinch of pepper
DIRECTIONS:
Preheat oven to 350. Cut spaghetti squash in half with the cut side down. Cook for 30 minutes.
In a skillet, heat the olive oil and add the onion, garlic, tomatoes, and pinch of pepper.
When spaghetti squash is cooked, take a fork, scoop out the inside, and place it in a bowl.
Then add the sautéed sauce on top. Season with fresh basil and olives (optional).
Enjoy exploring these delectable plant-based recipes and discover the joy of nourishing your body with wholesome ingredients. Remember, it's never too late to prioritize your health and savor the flavors of a plant-based lifestyle. Bon appétit!